About
Melanie Mosbarger, LPC, CTTS – Licensed Professional Counselor, Certified Trauma Treatment Specialist
Hello, my name is Melanie Mosbarger, but you may call me Mel. I am a Licensed Professional Counselor and a Certified Trauma Treatment Specialist through the Association of Traumatic Stress Specialists (ATSS). I received  a Bachelor of Science in Psychology: Counseling and Clinical Research from Liberty University in 2012, and a Master of Arts degree in Counseling with a certificate in Trauma Counseling in May 2016.  I am also a member of the American Counseling Association (ACA) and the Virginia Counselors Association (VCA).
My journey with counseling was birthed out of a friendship I developed in Paris, France around 2012 while I was fulfilling my internship requirement for my Bachelor's degree. I was sitting in a Starbucks in the heart of France one day when I decided to strike up a conversation with the person sitting next to me. That conversation turned into another, and shortly afterwards a friendship. Despite the differences in language and culture, my friend was Swedish, there was one distinct common factor that resonated with me- as a woman her desire was to be heard and she wanted to feel empowered, not engulfed by insecurities. After my internship ended I returned to the states and that is when my further training continued and I pursued a Master's degree in Counseling. I share my clinical journey with you to encourage you that although you may not know where the end goal is now, as long as you start, you will get there.
Clinically I have provided services in private practice, not for profit organizations, and in the local community service board through emergency services and child and youth. My experience has brought me to work with children, adolescents, and adults regarding domestic violence, sexual abuse, crisis as a result of sexual assault, human trafficking, and suicidal ideations, psychotic related disorders, Bipolar, attachment issues, PTSD and Complex- PTSD.  Currently, my focus is working with adolescents, adults, and elders experiencing symptoms related to self-esteem issues, anxiety, depression, attachment issues, trauma, PTSD and Complex-PTSD.
Treatment Approach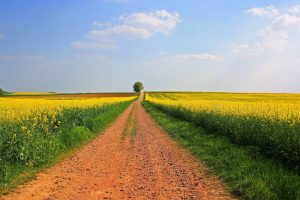 There is no one size fits all in therapy, what may work for you may not work for another person. It is for that reason that I work with you to utilize the skills that best suit you. That may look like using EMDR,  Emotional Freedom Technique (EFT) or tapping, Flash Technique, mindfulness, or CBT. While the work begins in therapy, the application happens when you are in the world faced with decisions and the day to day challenges that come up. At times you will have homework assignments as way to apply the skills you are learning and to evaluate if those tools best suit your needs. Therapy is a process that entails accountability and a gentle nudge from me as I challenge you to make those next steps.